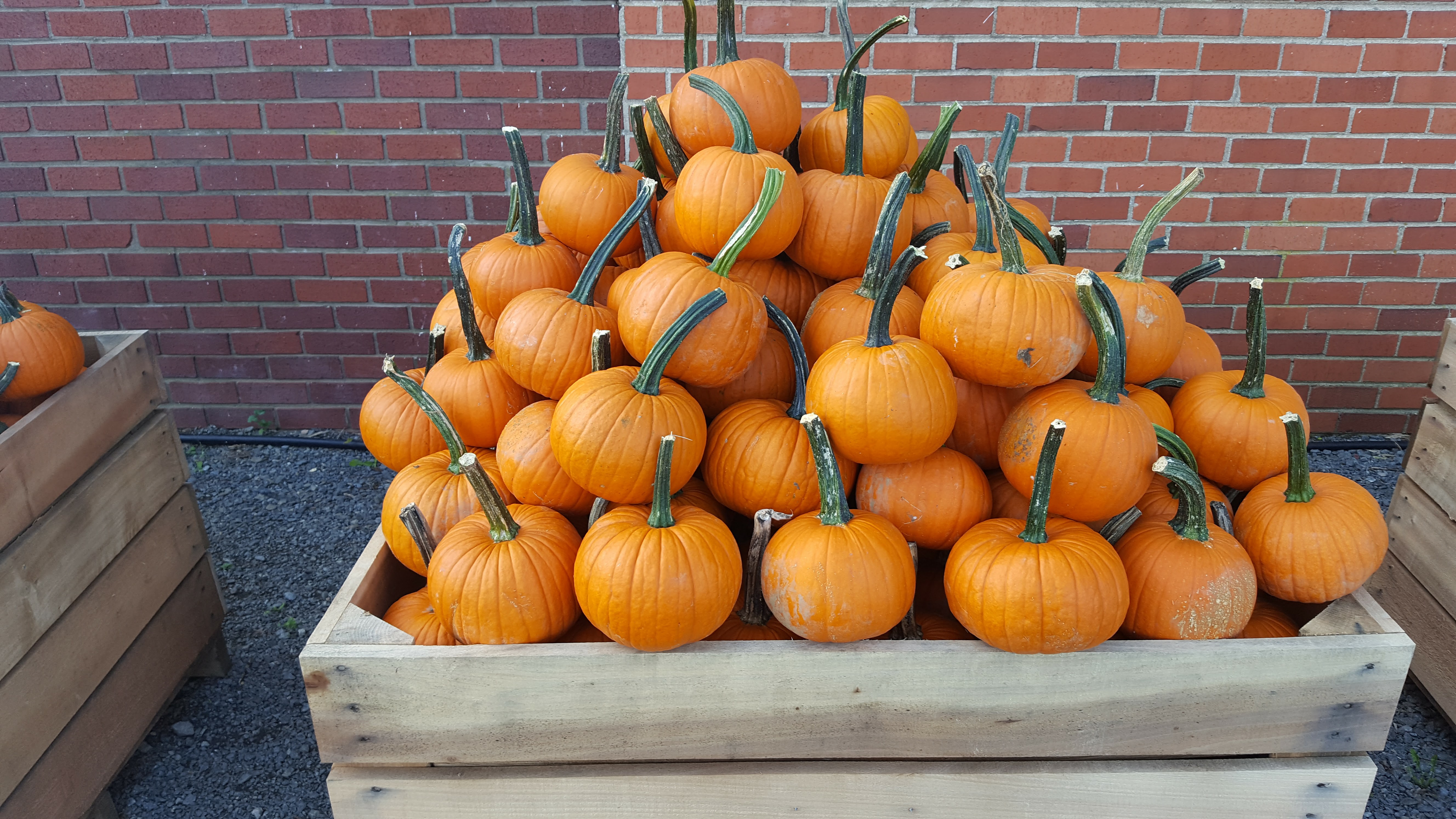 Field Trips
Pie Pumpkins
There are several varieties of pie pumpkins grown for eating rather than decorative purposes. Pie pumpkins are smaller and denser than decorative pumpkins. Recipes calling for pie pumpkins may use canned or fresh pie pumpkins, but should never have decorated pumpkins used as a substitute. The flesh on large (Jack-O-Lanterns or carving pumpkins) is usually watery and very bland and tasteless. Pie pumpkins are small and dense and usually have a medium or dark orange color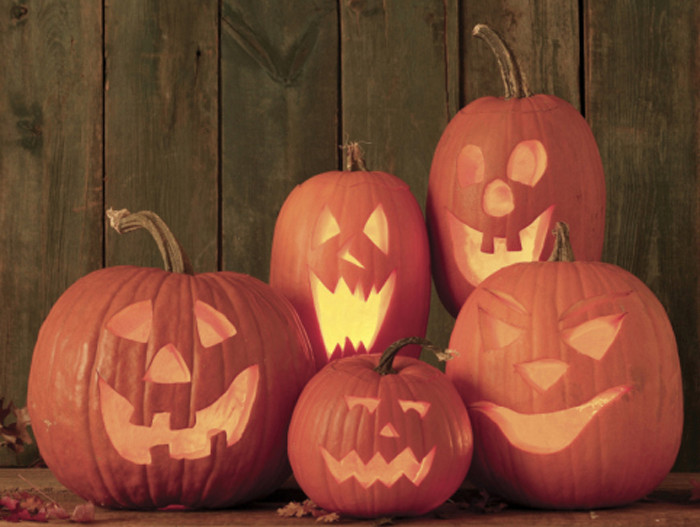 Jack-O-Lanterns
carving pumpkins
Jack-O-Lanterns were grown for this purpose. They have stiff walls, fibrous flesh that can stand up to being carved, and hollow cavities perfect for holding candles. There are several varieties that can also be carved. The Lumina is also fun to carve, the interior flesh is orange. When a candle is placed inside it gives off an eerie glow through its ghostly white skin.
KEEPING YOUR CARVED PUMPKIN LOOKING FRESH
After you have carved your pumpkin, dip your fingertips in petroleum jelly or vegetable oil to coat the edges of your Jack-O-Lantern. If the design is intricate, use a cotton swab.
Keep your carved pumpkin out of direct sunlight.
Cover your pumpkin with a wet towel during the day.
Keep it in a cool place during the day, such as a cool basement or cool garage.
Place it in a bucket of water overnight.
Add a teaspoon of bleach to a bucket of water and dip your pumpkin in it to inhibit mild growth, be careful you do not get it on your clothes!
Spray your pumpkin with clear acrylic or hair spray, only if you do not intend to eat your pumpkin afterward!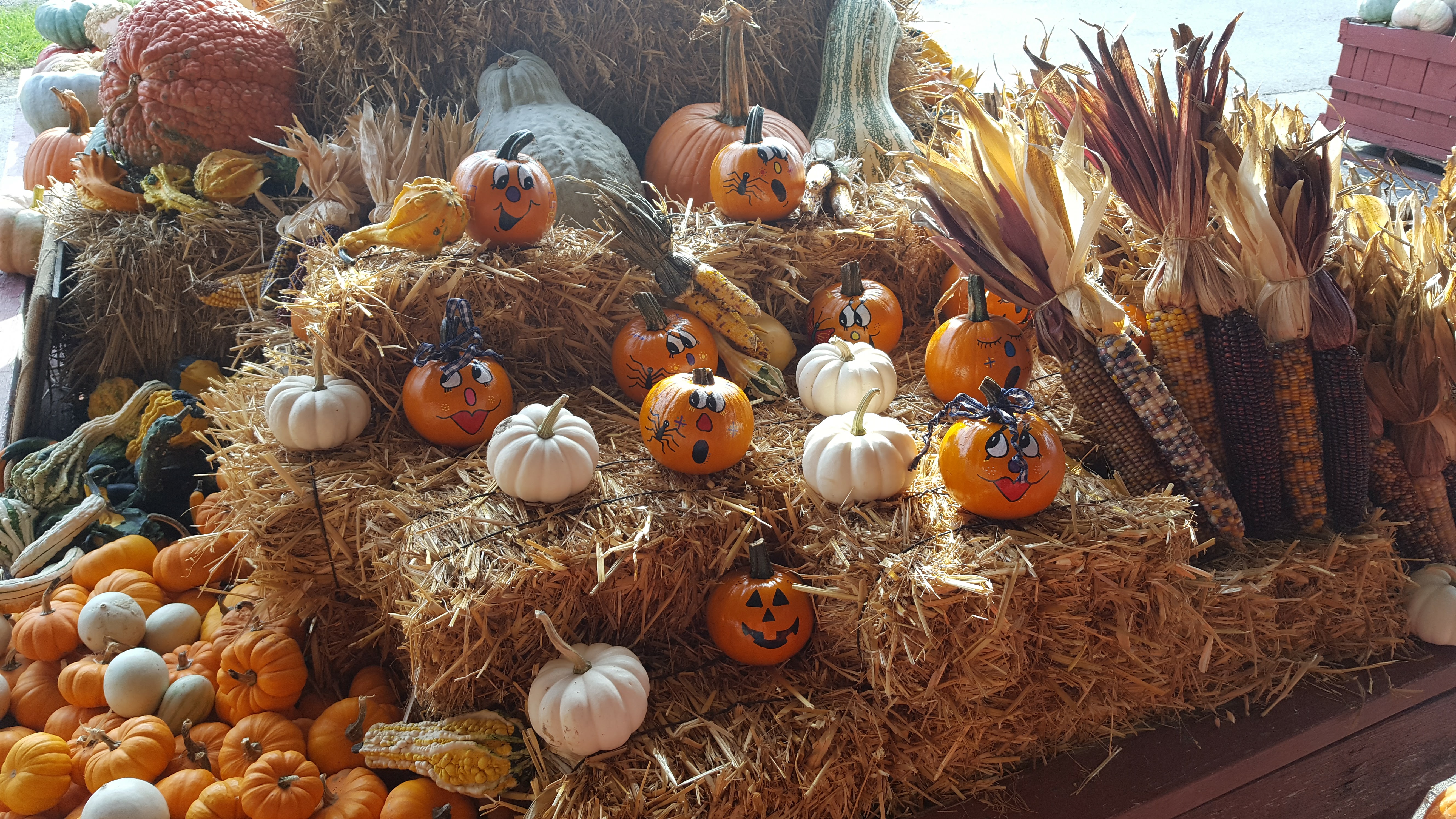 Jack B. Little pumpkins
Mini Pumpkins
Most are gourds. But a lot of people call them mini pumpkins. Kids like to paint them because of their size. They are mainly used for fall decorating. When kept out of direct sunlight or in a cool area they should last for months. To also help preserve them, wash them when you get home, then spray with clear acrylic. Not edible.
Mini Pumpkin Varieties:
Orange colored varieties include Jack B. Little pumpkin, also called "JBL", and Wee B. Little. White-colored miniature pumpkins: "Baby Boo pumpkins" and "Casperita".